Agricultural products/Processed foods




Manda Fermentation Co., Ltd. purchases agricultural products produced from our own farm and meticulously selected agricultural products grown by contract farmers around the country. We directly ship fresh farm to customers across the country. Also, we use the farm product to make processed foods foods where we ensure the safety and security of products.
All of the products we dealing are produced and cultivated with the use of Manda Koso. For each season, we carefully select the best available products to deliver to your table. Enjoy our products with your family and friends.
Featured Products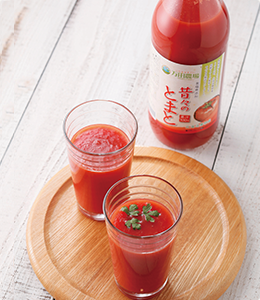 As the phrase, when tomatoes turn red, doctors turn pale, tomatoes are highly nutritious. In modern age, although you can obtain tomatoes year around, those harvested when they are in season after being drenched in sunlight have better nutritious benefits.
Tomato juice simply squeezed from seasonal tomatoes is free of salt and preservatives. We recommend drinking straight or using in cooking. You can taste that our tomato juice has exceptional taste that is different from a store-brought tomato juice.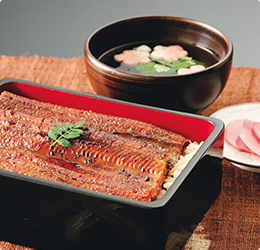 Eels caught from the Shimanto River, known as the last fresh stream, are carefully farmed locally using the underground water of Shimanto-cho to bring out the original taste of eels. We ensure thoroughgoing production control from the catching, farming, preparation, and sales of glass eels.