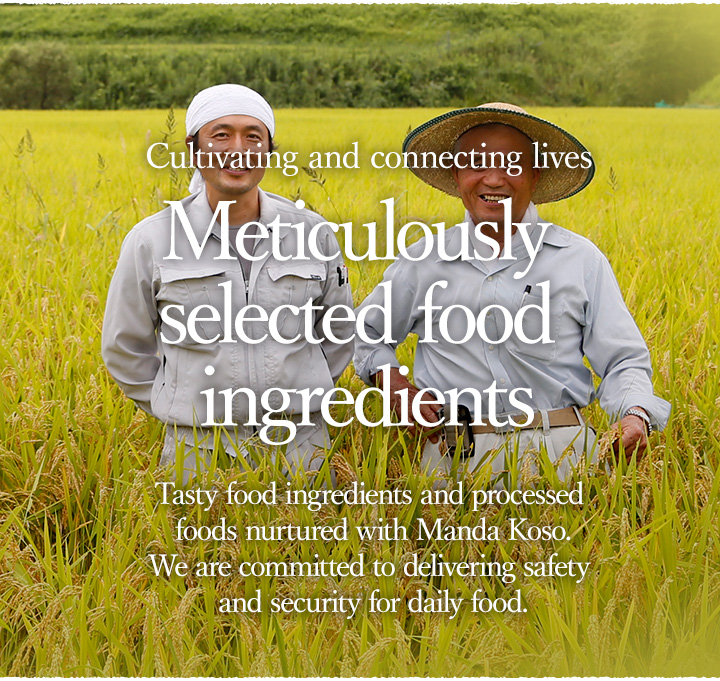 Our goal is to bring abundance to the future through 「Eclipse」.
Enjoy Manda's delectable delights filled with our wishes.
Manda Fermentation Co., Ltd. purchases agricultural products produced from our own farm and meticulously selected agricultural products grown by contract farmers around the country. We directly deliver fresh farm to customers across the country. Also, we use the farm product to make processed foods foods where we ensure the safety and security of products.
Some of the products we dealing are produced and cultivated with the use of Manda Koso. For each season, we carefully select the best available products to deliver to your table. Enjoy our products with your family and friends.