Pet supplement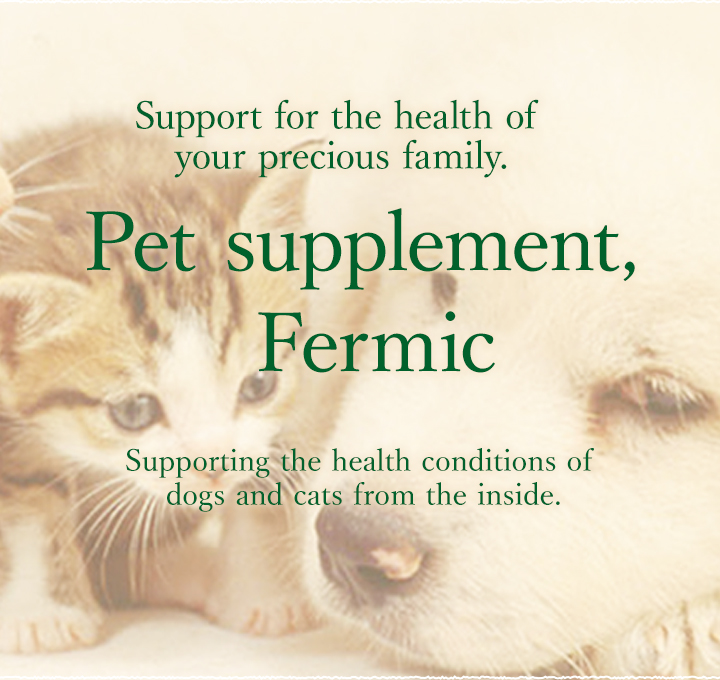 We want them to stay healthy for a long time.
Recommended for maintaining intestinal health and bone health.
Fermic, Manda Koso for pets, is a supplement designed for dogs and cats, who are precious members of your family.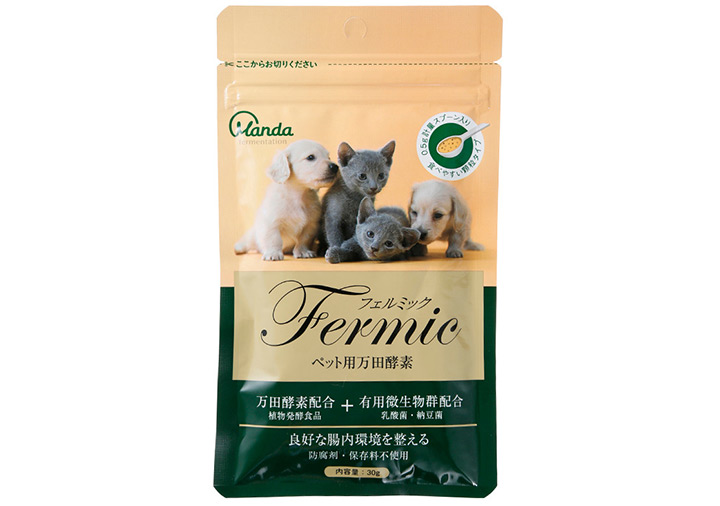 *No Preservatives
*No Food coloring
---
<Characteristics of Fermic, Manda Koso for pets>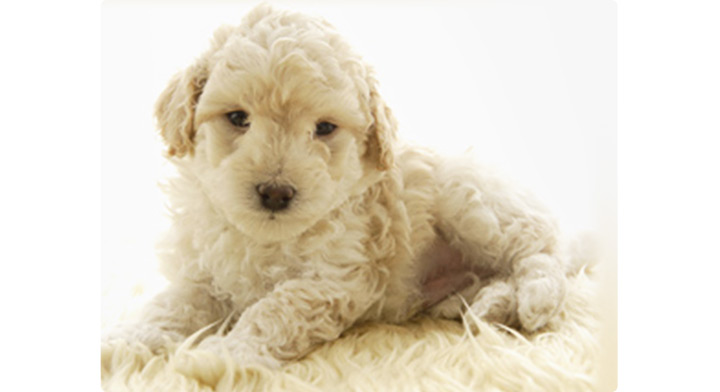 Fermic is a supplement that combines Manda Koso for pets, which is made by spontaneously fermenting and maturing 53 kinds of botanical ingredients, and effective microorganisms as typified by lactic acid bacteria and natto bacteria. In addition, it is formulated with enzyme-treated Unshu oranges, which support bone health and diet, and champignon extract derived from mushrooms. Fermic is also free of preservatives and food coloring to ensure safe consumption by your precious pets.
---
If you have the following concerns for the conditions of your pet:
I am concerned about my dog/cat digestive condition.
My dog/cat's energy level is low.
My dog/cat is not willing to go for a walk.
The smell of dog/cat feces bothers me, etc.
---